Do you want to wear mom jeans but don't know how?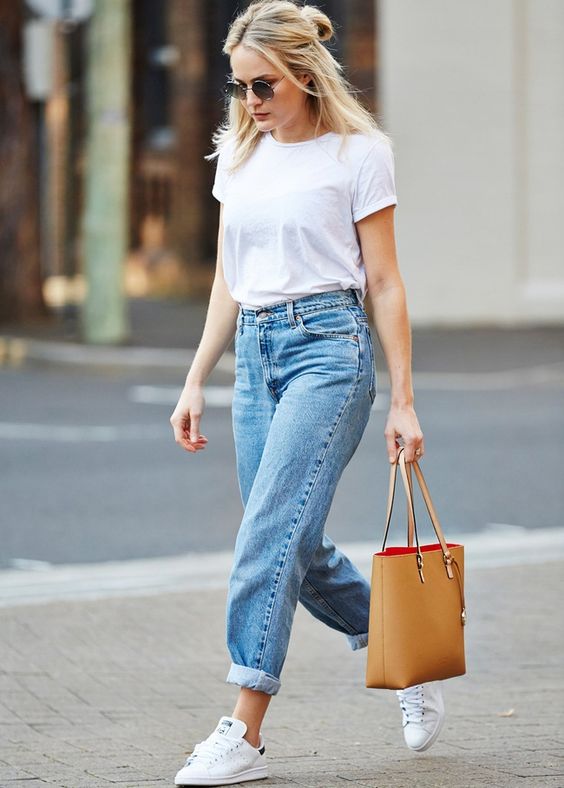 If you're like me, you've been hesitant to try out mom jeans because, well, they just look so darn Mom-ish. But the thing is, this style of denim is having a major comeback moment right now and for good reason: They're flattering and comfortable AF. So if you're curious about how to wear mom jeans and want to rock this trend in a way that still looks stylish and age-appropriate, keep reading. We're sharing our tips on how to make mom jeans work for you. Trust me, once you try them on, you'll be hooked!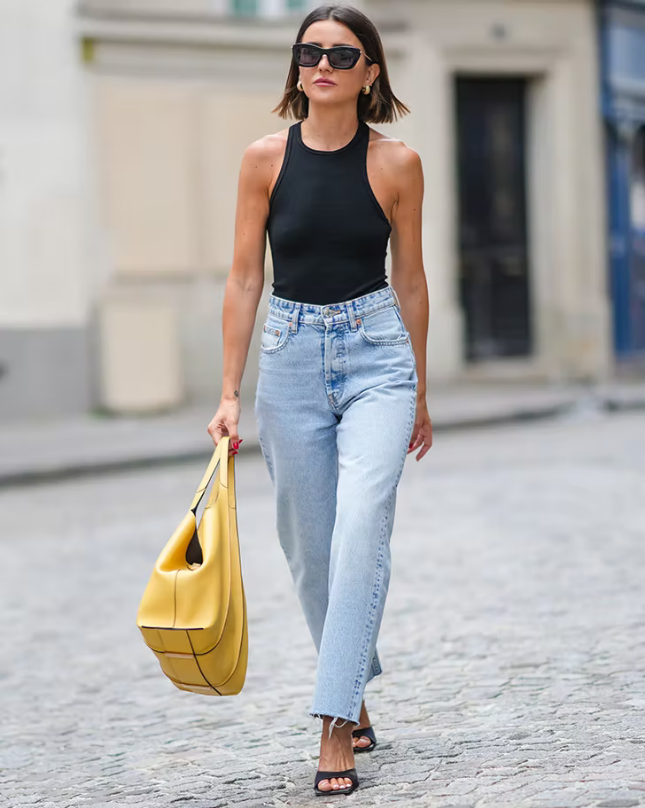 STYLE TIPS :
- Pick a style that fits your body type. There are different cuts of mom jeans, so find the one that works best for you.
-Also make sure they aren't too long - mom jeans should hit right at the ankle bone (or slightly above) for optimal style points.
-Make sure your jeans are high-waisted. This will help elongate your figure and disguise any problem areas.
- Pair them with a fitted top or blouse. This will help balance out your figure and create a streamlined look.
-If you want an outfit that looks put together without trying too hard, choose simple pieces like a white tee and ballet flats with your new mom jeans and top it off with some statement jewelry (a chunky necklace is my favorite).
- Choose shoes and accessories that add some visual interest. Booties or heels work well with mom jeans.
Now you're ready to take on those weekend errands in style!
So, what do you think?
As with all things fashion-related, it's all about finding the right style and fit for your body type and personal taste. Hopefully, our tips have given you some ideas on how to rock the mom jean trend in your own unique way.
More Posts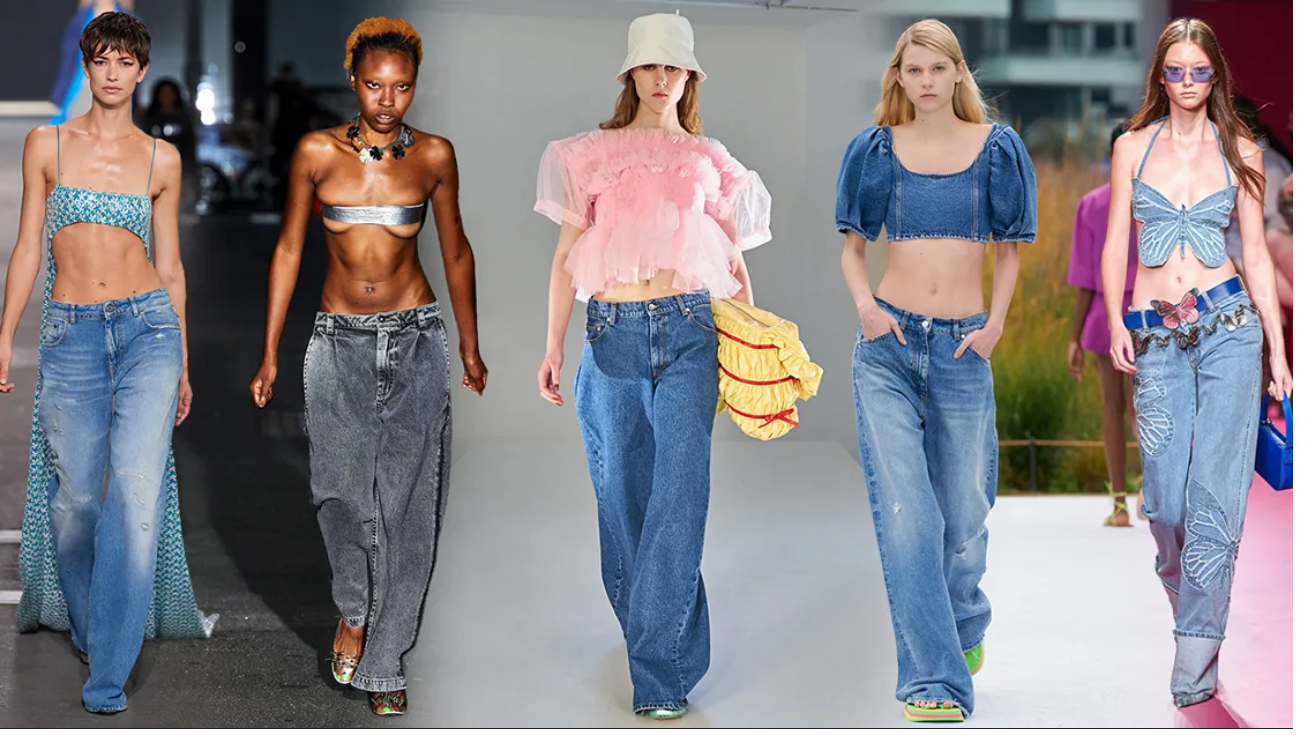 Skinny Fit Jeans Are Out, Loose Fitting Jeans are Back With a Bang This Season!
It's official: the skinny fit jean is on its way out. Loose fitting jeans are making a comeback this season, and fashionistas everywhere are rejoicing. If you're looking to update your denim wardrobe, now is the time to do it!..
Read More